About the author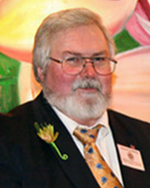 Steve Snelling, a retired industrial engineer with 40 years of experience, blogs on all aspects of ISE careers: job searches, time and project management, and professional skills.
Steve's experience includes 23 years of process improvement projects and internal consulting work at Boeing, 12 years of management consulting work with several U.S. consulting firms, and five years of industrial engineering work with Reynolds Aluminum Co. Steve started his career with a B.S. in ISE from Virginia Tech.
Steve is a Fellow of the Institute of Industrial & Systems Engineers (IISE), a member of the IISE Industry Advisory Board, and past president of the Seattle IISE Chapter. Steve actively volunteers with both IISE and the UW ISE Department, and he especially enjoys mentoring ISE students and young professionals. In addition to his volunteer work, Steve likes to visit U.S. National Parks and stay at the parks' historic timber lodges.
Blog posts
To view articles by category, use the pull down menu to select a category, then click "Apply."