Why ISE at UW?
Vision statement: We strive to attain international prominence in industrial and systems engineering research, education, and service.
If you have a keen sense of curiosity, a passion for solving problems, a desire to make a difference, and a willingness to work hard, ISE at the UW may be for you.
Vibrant intellectual environment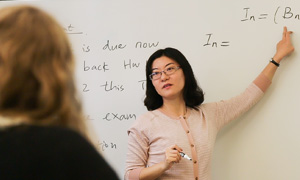 ISE faculty are passionate teachers and researchers and that passion is contagious. Our undergraduates are some of the best and brightest students, pursuing projects and research on topics such as healthcare and transportation. Our graduate program is ranked 25th in the nation, and the students in this program are active teaching and research partners. Numerous adjunct and affiliate professors enhance ISE's multi-disciplinary atmosphere.
Collaborative, creative research culture
Our faculty are internationally renowned researchers. Students at all degree levels are involved in research projects. Many students work on research teams with local industry and other university units including the School of Medicine. ISE graduate students present research findings at conferences and serve as co-authors with faculty on publications.
Global center of innovation and inspiration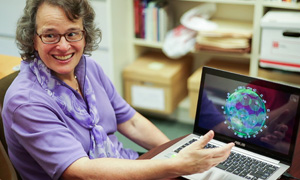 The University of Washington is a premiere research institution with a world-class academic medical center. The University of Washington receives more federal research funding than any other American public university. The university and the city of Seattle offer award-winning libraries, museums, art, music, drama, and sports. Surrounded by an abundance of natural beauty, Seattle is one of America's most literate and educated cities and consistently rates as one of the most livable.
Cradle of ingenuity and entrepreneurial spirit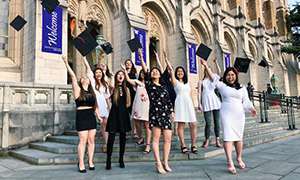 The Pacific Northwest is a gateway to Asia and the Pacific Rim and has spawned world leaders in technology, biomedical research, and aerospace. ISE faculty and students collaborate with numerous companies, including Microsoft, Boeing, Amazon, and Starbucks (because our students aren't caffeinated nearly enough).
It's all about community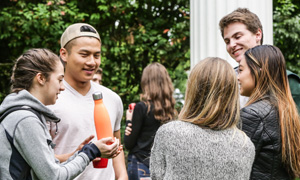 Geeks, Greeks, jocks, and nerds, everyone has a home here in ISE. The size of our department encourages fellowship between its members, which is made up of equal numbers of women and men. We are an ethnically diverse group, and we welcome international students from around the globe. We work hard, we play hard, and we have fun together.