Graduate Programs
Master of Industrial & Systems Engineering (MISE)
The MISE is a non-thesis degree designed for engineers, scientists, and mathematicians with work experience in a technical environment who wish to strengthen their systems engineering and systems thinking knowledge.
Apply now
Jump to: Degree Information Jump to: Admission Information
Make a difference in your organization...
Consistently deliver value by maintaining a system vision, enabling good technical decisions at a system level, supporting the business case for systems, and enabling diverse teams to develop systems.
We believe technical professionals must be systems thinkers, combining their domain expertise with systems engineering skills, while understanding the business aspects of success in the global environment. In this program, students will gain skills in leadership, systems engineering, decision-making, financial modeling, risk balancing and system thinking.
What is "SYSTEMS ENGINEERING"?
Systems Engineering is a transdisciplinary and integrative approach to enable the successful realization, use and retirement of engineered systems, using systems principles and concepts, and scientific, technological and management methods. It is "the action of working artfully to bring something about" that may be composed of people, products, services, information, processes and/or natural elements. (Source: incose.org)
Program Features
Rolling admissions until courses are filled; apply and begin any quarter.
Courses taught in the late afternoon or evening to fit your schedule.
Participate in-person or online or watch recorded lectures later.
Flexible curriculum so you can develop a course of study that fits you.
Our dedicated classroom is equipped with state-of-the-art technology that allows for an interactive environment for all students anywhere in the world.
No GRE test score is required for the application.
What You'll Learn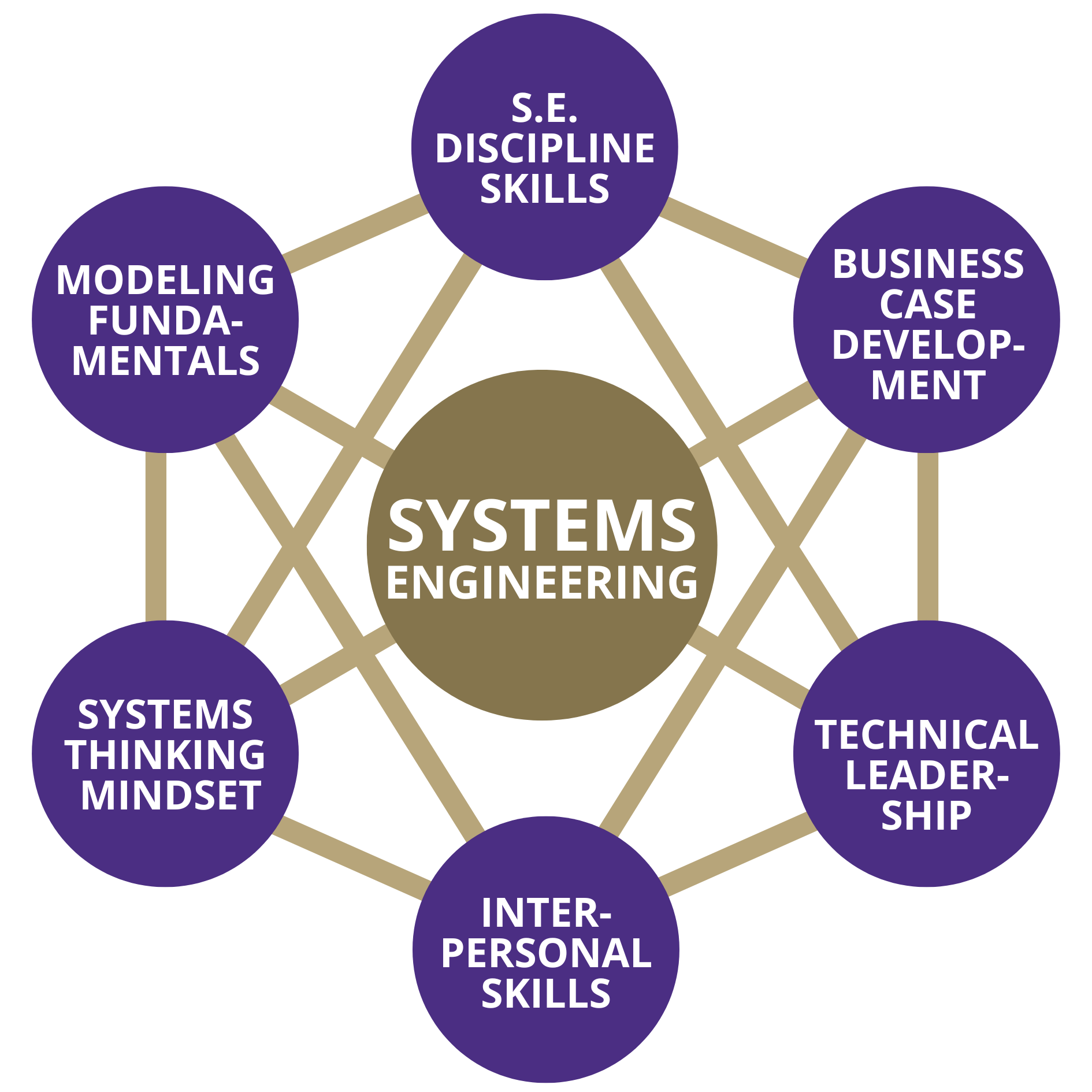 The systems engineering design process including stakeholder definition, development and validation of technical requirements, logical/functional decomposition and definition of the design solution.
How to develop the business case for technical projects through financial modeling and analysis.
Strategic project management planning skills to ensure predictable, measurable, and successful project outcomes.
How to utilize your leadership style to effectively work with a diverse group and lead a technical project team in a digital enterprise.
Analytical decision making with multiple criteria when uncertainty and ambiguity exists in complex technical environments.
How risk evaluation and mitigation techniques integrate with systems engineering tasks across a program life cycle.
Model-based systems engineering (MBSE) methods in the architecting process with a modeling and simulation tool to support the digital twin.
How to perform a systems analysis to frame the high-level solution space and identify relevant metrics for evaluation.
Information management skills to identify, manage, negotiate, and communicate information essential to optimize project performance to your team and organization leadership.
Analytics for designing experiments and building optimization models to ensure the generation of valid, defensible, and supportable engineering conclusions.
Degree Information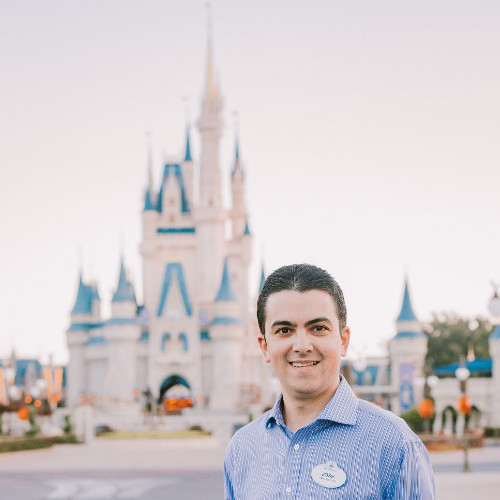 "Earning my master's degree in Industrial & Systems Engineering at UW catapulted my career to the next level across multiple industries. It enabled me to match my skills with work that matched my passions. The program also allows you to expand your engineering skills and increase your business acumen."
Admission Information