At the BRICS Lab, assistant professor Prashanth Rajivan and his research group are working on problems at the intersection of human factors and cyber security to understand the social and cognitive processes that people use to detect malicious signals online. This includes studying the cognitive processes associated with the detection of phishing emails and misinformation on social media platforms.
The Disaster Data Science Lab, led by Assistant Professor Youngjun Choe, is a group of data scientists and trainees who research how to leverage data to help others before, during, and after disasters.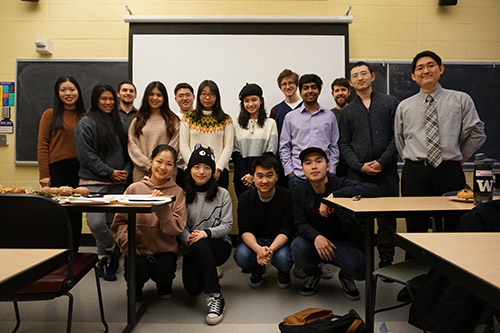 The HAS lab, led by Assistant Professor Ji-Eun Kim, is a research group devoted to investigating several areas within the fields of human performance modeling, neuroergonomics, and cognitive engineering, with a primary goal of designing work systems that better accommodate individual differences.
At the Human Factors and Statistical Modeling Lab, Professor Linda Ng Boyle's research emphasis is on investigating how people's behavior impacts their risks of injuries and mishaps. This includes exploring why drivers crash and why operator errors occur. Professor Boyle and her research assistants use a wide range of innovative analytical approaches to solve problems related to human factors and transportation systems.