Where Engineering Disciplines Converge
Industrial & Systems Engineering (ISE) at the University of Washington is a dynamic and ever-evolving discipline that sits at the crossroads of engineering, mathematics, statistics, stochastics and science --the building blocks of machine learning and artificial intelligence. Our mission is to analyze, design, optimize and implement complex systems where people, engineering and information intersect.
A symphony of interconnected systems
Imagine the smart city of tomorrow. In this landscape, every element --from manufacturing and robotics to autonomous vehicles and supply chains, from healthcare services to disaster response-- is governed by principles that amplify efficiency, minimize waste, ensure safety and enhance our quality of life for all. ISEs are innovators who design and optimize systems for public service and entrepreneurship.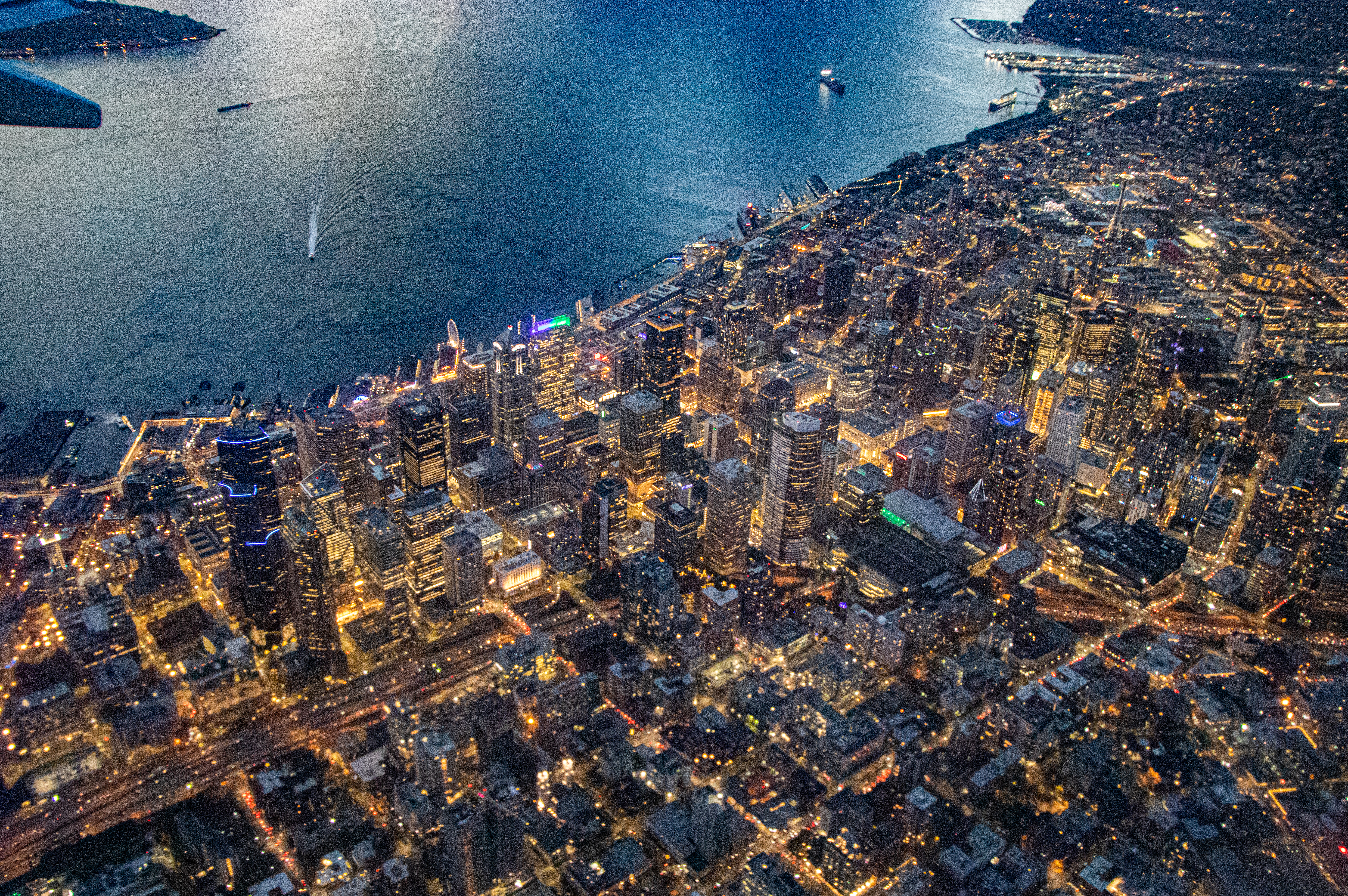 Seattle: A vibrant tech hub where the University of Washington serves as a cornerstone of innovation.
Engineering Meets Leadership Strategy
ISE is often dubbed the "Business School of Engineering," and for good reason. This discipline is people-centric, merging technical skills, scientific knowledge and strategic thinking in a variety of fields. As an ISE student, you are trained to grasp the bigger picture, understanding the intricate connections within complex systems.
This comprehensive perspective equips you with the ability to assume leadership roles, manage multifaceted projects, lead diverse teams, and make impactful decisions within organizations. As an ISE, you're not only equipped to adapt to an evolving environment, you're prepared to shape it.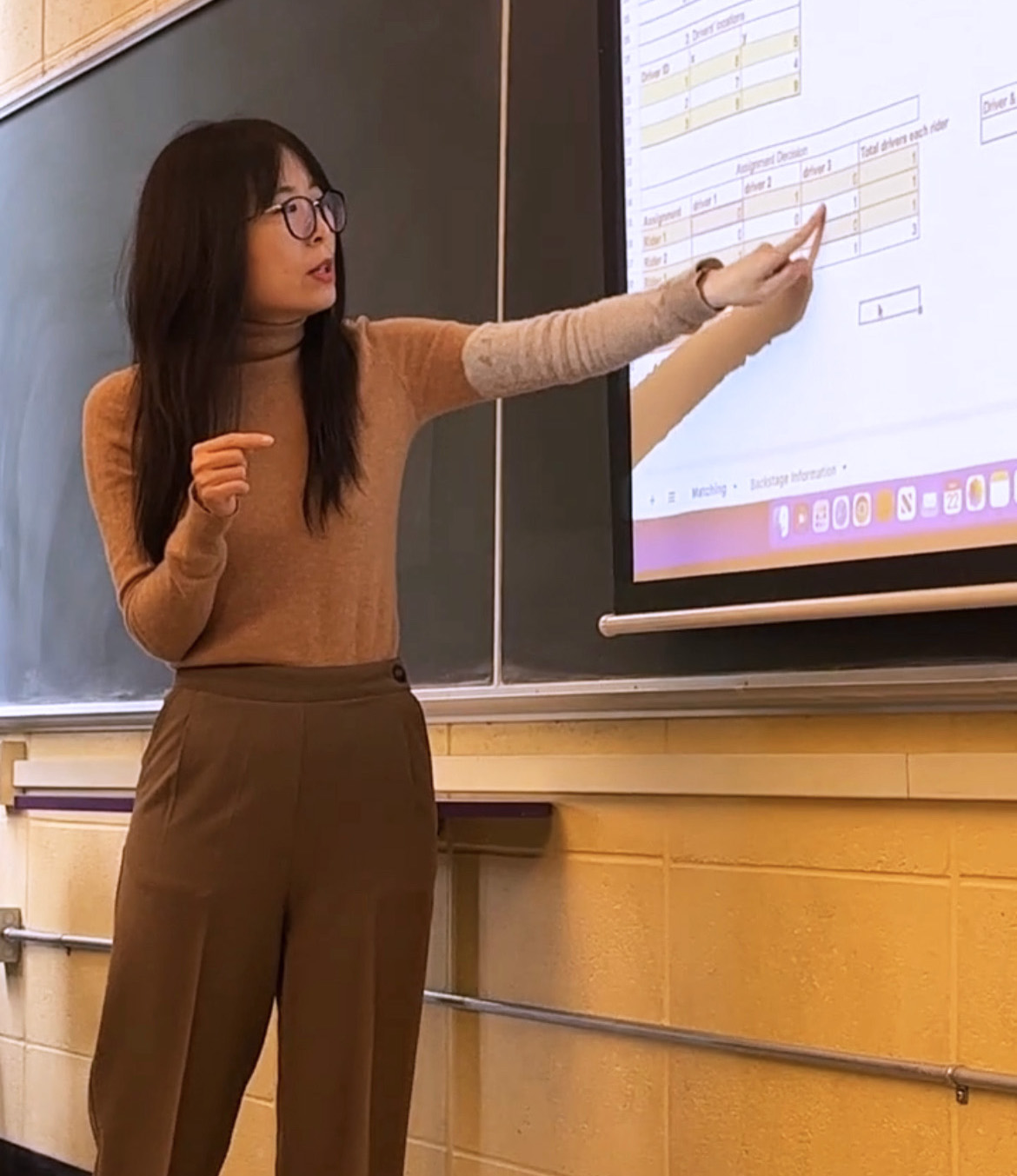 Master the Power of Data
With ISE, you learn to adeptly navigate the world of information. This discipline equips you with the skills to gather, process, analyze and interpret both qualitative and quantitative data.
Understanding data is the pulse of decision-making, providing vital insights that can transform operations and bring transformative change to people's lives. You'll also learn to wield the power of data and technology, deploying programming skills to achieve these lofty goals in our digital, hyperconnected world.
Secure a Fulfilling and Rewarding Career Path
Industrial and Systems Engineering offers more than a challenging and diverse career – it's a gateway to a rewarding future. According to the Bureau of Labor Statistics, the national mean annual wage for IEs stands at $98,560. When it comes to launching a career, no place can compare to UW's home city of Seattle. Payscale's recent college salary reported that industrial engineering is one of the highest-paying majors. Data from CBS News also showed that students who study Operations Research, which is a key component of the ISE curriculum, receive a high salary. Here, industrial and systems engineers enjoy not only one of the highest employment rates of any major metropolitan area, but, at $117,800/year, the highest average compensation of any city on the list.
$117,800
Average yearly salary for industrial engineers in Seattle. National mean salary: $98,560.
+10%
Forecasted job growth for industrial engineers over the next decade. 224,000 new jobs.
Employment is projected to grow 10 percent from 2021 to 2031, which is faster than the average for all occupations. This growth translates to a projected 224,000 new job openings for industrial engineers over the next decade.
The benefits extend beyond career security and financial reward. Industrial and systems engineers also enjoy high levels of job satisfaction, owing to the varied, impactful, and solution-oriented nature of their work. In fact, in a recent study, industrial and systems engineering ranked as one of the ten most common professions of the world's happiest people.
Boundless Opportunities, Boundless Possibilities
Industrial & Systems Engineers aren't boxed into one industry – they're in high demand everywhere, from logistics and transportation to healthcare, energy, manufacturing, robotics, and cyber-infrastructure. As an ISE, you could find yourself in a multitude of fascinating roles, each offering a unique set of challenges and rewards.
Some influential ISEs from history include "the father of lean manufacturing," Taiichi Ohno, "the mother of modern management," Lillian Gilbreth," and the founder of the automotive giant that bears his name, Henry Ford. Some modern ISEs that may surprise you include CEO of Apple, Tim Cook, astronaut Mike Massimino, and former president of Bolivia, Jorge Quiroga.
The versatility of ISE opens up a plethora of opportunities across diverse settings. Whether you see yourself making a difference in government, the non-profit sector, or the corporate world, through the College of Engineering's Capstone Program, you'll have the opportunity to collaborate with major organizations on real-world engineering challenges. From Accenture to Apple, from Meta to McKinsey, from Starbucks to SpaceX, UW ISE alums have left indelible marks on a multitude of renowned organizations. And with over 40% of recent UW ISE graduates finding their first career in the air & space sector, the sky is literally the limit when it comes to potential employers.
Examples of ISE projects include:
optimizing the distribution of goods around the world
planning and executing relief operations for natural disasters
managing traffic congestion
analyzing airline operations
designing safety protocols for autonomous vehicles
streamlining the flow of patients in hospitals and improving the quality of treatment
optimizing the electric grid
reducing rework, waste and defects in manufacturing processes and products
planning robot motion in warehouses
mitigating the risk of phishing attacks and other cybersecurity threats
ISE at the University of Washington: Your Launchpad to the Future
Nestled in the global technology hub that is Seattle, the University of Washington (UW) presents a unique and exceptional environment for studying ISE. The university's proximity to industry giants such as Microsoft, Amazon, Boeing, Paccar, Seagen and T-Mobile, offers unmatched opportunities for internships, collaborations, and future employment. Our strong ties with these and many other respected employers, both within and beyond the tech industry, equip our students with real-world experience and industry connections that set them apart in the job market.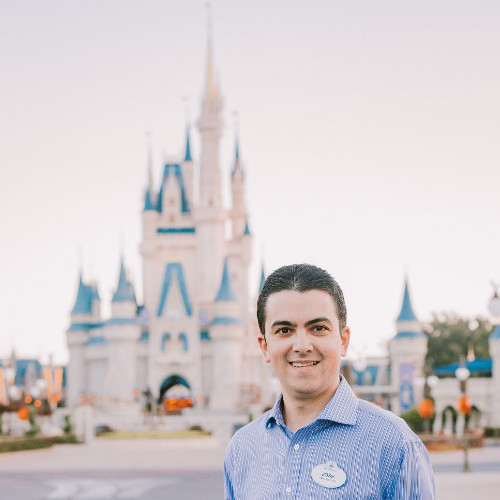 "Earning my master's degree in Industrial & Systems Engineering at UW catapulted my career to the next level across multiple industries. It enabled me to match my skills with work that matched my passions. The program also allows you to expand your engineering skills and increase your business acumen."
Be More Than an Engineer: Be a Change Maker
In the domain of Industrial & Systems Engineering (ISE) at the University of Washington, you are more than just an engineer. You're an architect of universal systems, equipped to address challenges across industries – from manufacturing to healthcare, from logistics to finance. As an ISE professional, your versatile skill set empowers you to pinpoint inefficiencies, devise optimal solutions, and shape the future of complex systems. With the vast array of opportunities the field provides, you stand at the nexus of innovation and pragmatism, ready to catalyze transformative advancements. Dive into a world rich in diversity and potential. Welcome to the dynamic universe of ISE at the University of Washington.
Be Boundless.