February 22, 2019
Image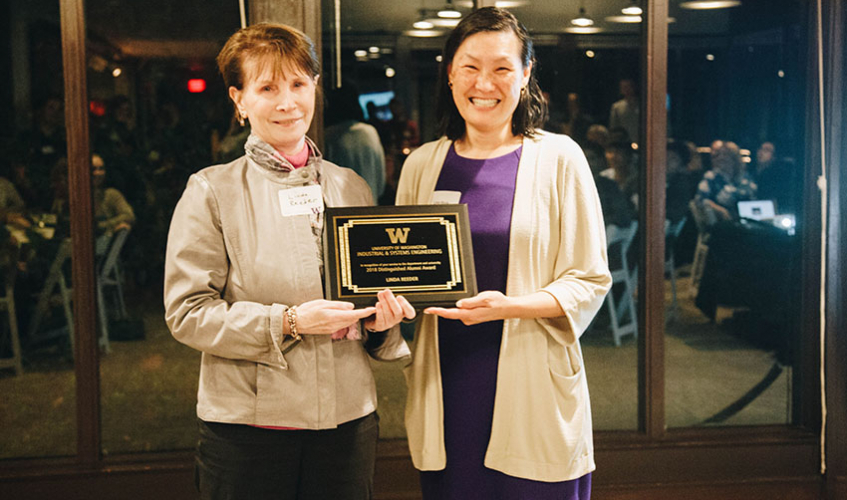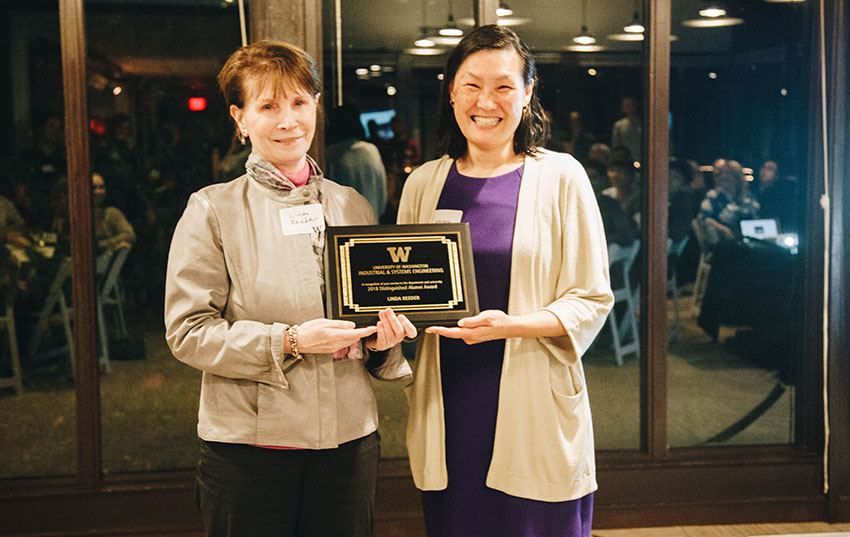 Working as a nurse at the University of Washington (UW) Medical Center, Industrial & Systems Engineering (ISE) alumna Linda Reeder began to take an interest in the center's processes. She realized that the design of beds and equipment, the actual patient rooms and care environment, and the flow of patients in and out of the hospital could be improved to create a higher standard of care. "I wanted to be addressing the bigger picture, the systems piece," she recalled. Through this experience, she came to realize the value that industrial engineering could add to the quality of patient care.
Reeder returned to the UW to earn her Bachelor of Science in Industrial Engineering (BSIE). Although her interest in healthcare was unique at that time, ISE offered her the flexibility to do the projects and assignments that were important to her. After graduation, she worked for a different hospital helping with the transition to electronic records and optimizing related clinical processes. She found she excelled at this opportunity and loved being part of new positions, new divisions, and start-ups. "Developing a system where there wasn't one before – that's the part that's appealing," she says.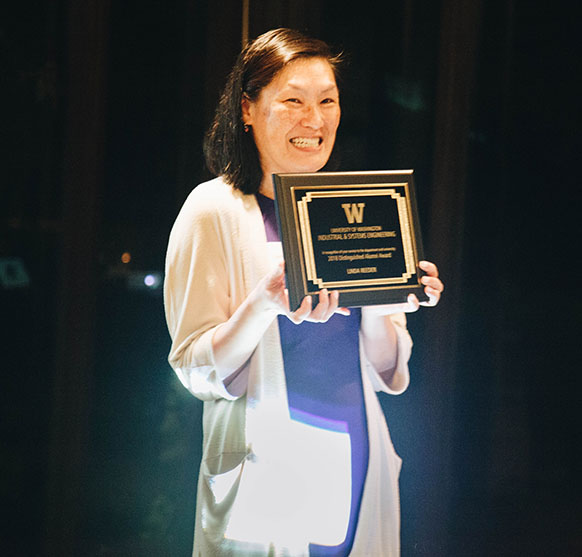 "Linda Reeder was a pioneer in recognizing the impact industrial engineering could have on the overall healthcare system," stated ISE Chair, Linda Ng Boyle. "Today, a number of ISE departments specialize in healthcare improvement. She was applying IE techniques to healthcare well before it became a standard research area in ISE."
Armed with the UW B.S. degrees in nursing and industrial engineering, and a UW Executive MBA, Reeder went on to found Envision Consulting. Envision helps health and human services entities succeed through strategic planning and deployment, quality improvement, innovative technology and effective education. The primary focus of Envision is to leverage technology for cost-effective healthcare in the areas of care transformation, quality and compliance, and clinical systems. In addition to developing new systems and improving existing ones, Reeder gathers and analyzes data for providers. "There is a lot of focus now on the data," she says. "Using that data to inform care will have a substantial impact on healthcare quality and cost, with the ultimate goal of improving patient outcomes and avoiding health crises." As the president of Envision, Reeder looks to support organizations as they further advance 'whole person care.' This will ensure clients receive better care at a lower cost via the development of coordinated care systems, adherence to evidence-based interventions and commitment to client engagement.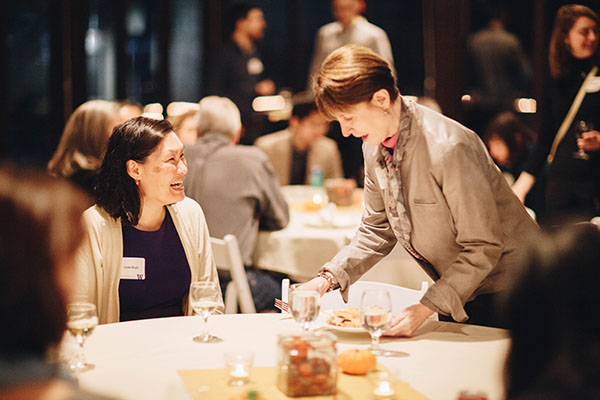 Reeder has maintained an active and engaged connection with UW ISE. She currently serves as a member of the ISE Executive Advisory Board (EAB), where she helps shape the strategic direction of the department. In addition, she serves as a mentor to students, participates in career day, and speaks at seminars about job opportunities in healthcare. Her goal is to inform students of the many jobs there are in healthcare for ISEs, even though the job title may not be "industrial engineer." As part of her work with the EAB, she and her colleagues compiled a list of titles that are really industrial engineering positions in disguise for students to use as a guide when searching for jobs.
In October, Reeder was honored with the first annual "ISE Alumni and Friend of the Year" award for 2018 during a reception at the Talaris Conference Center. "It is my honor to present our inaugural award to ISE alumna, Linda Reeder," said ISE Chair, Linda Ng Boyle. "She is a passionate, tireless advocate for our students and a valued leader in the ISE community. Thank you, Linda, for everything you do for UW ISE."