November 10, 2020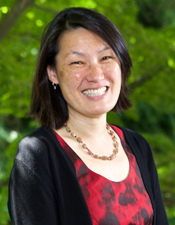 Dear ISE Family and Friends,
It's hard to emphasize enough what a year this has been. And yet, while we are all dealing with so much from seemingly all directions, we are fortunate to all be a part of this inspiring ISE community. But as we start this new academic year, I know that we are well-positioned to tackle the challenges coming our way.
As I talk with our faculty, welcome our incoming students, learn about the research coming out of this department, I am proud and hopeful. Our faculty are iterating on their remote teaching methods, and our students are arriving ready to approach their studies as engineers. And as engineers, we dream, design, construct, and improve our infrastructures. Our society's systems are adjusting and adapting, and ISE is uniquely positioned to contribute toward a better future.
As I look at our department, I see our many accomplishments:
and so much more.
I invite you to take a moment and read our latest stories. The skills we are teaching the next generation of industrial engineers are important. Our students are developing the tools our systems and society will use to confront current and future challenges. Be inspired with me!
Wishing you all health and safety,
Linda Ng Boyle
Chair