Amy Sprague
January 25, 2022
A longtime friend of the department continues to give, energized by mentoring and developing the diverse teams of the future.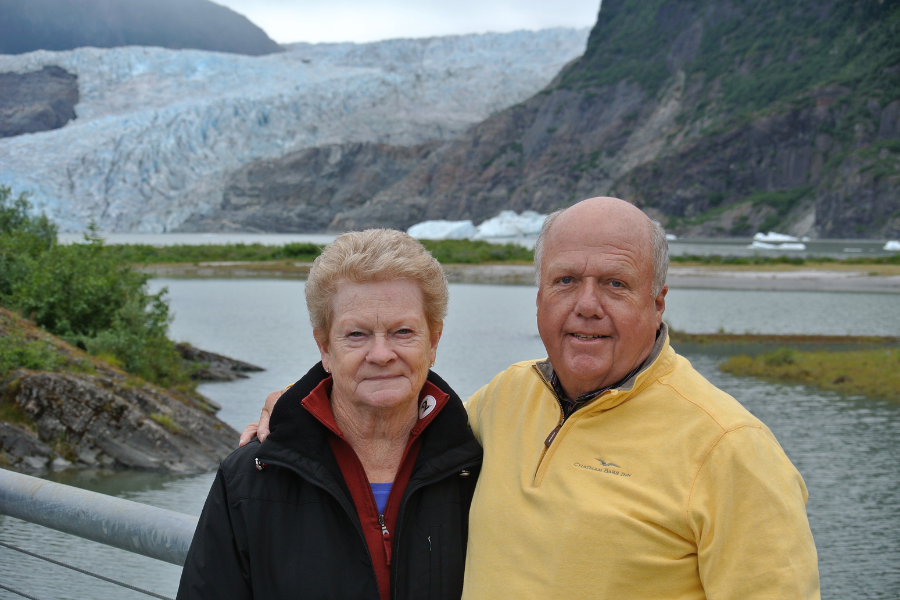 For Richard Hansen, his passion for leading and mentoring started early and remains today. Working his way through Seattle Pacific University as a "box boy" at Safeway, he remembers quickly earning the trust of management to close the store, locking away the cash in the store safe, and becoming a resource for assistance and direction to other employees. His thoughtful approach to leading teams and helping all workers do their best work became the theme that started at Safeway, ran through his entire career and still motivates him to invest time and funding to ISE.
Richard rose to the highest levels of industrial engineering, serving as directors of industrial engineering at Boeing for the twin-aisle programs of the commercial airplane group and all wide body airplane production, and eventually serving as president of the Institute of Industrial Engineers.
His introduction to industrial engineering came informally as a boy through his father's carpool with the head of IE from Boeing, who was also Richard's Boy Scout leader. His father himself was a manufacturing engineer for the 707 and 727. The informal introduction left a deep impression.
When Richard graduated from college, Boeing offered him a very lucrative position as a materials buyer. He declined for a lower-paid position in industrial engineering and worked on the rollout of the very first 737. He stayed with the company for 35 years, retiring in 2000.
About his time at Boeing, Richard says, "I had a real interest in knowledge transfer. I learned a lot working hands-on in the trenches of Boeing and then applied the technical knowledge of industrial engineering to continuously improve the process. While machines and technology integration are all part of the process, it always comes back to the people doing the work to make it happen, just like my time at Safeway. So I naturally evolved to mentoring and coaching and developing teams."

It's all about the legacy to sustain the department for the next century. It isn't about tomorrow. It's about preparing students and setting them up for success in the teams of the future.
His connection with industrial engineering at the UW began in 1979 when it was still a discipline in the business school. Boeing was developing an industrial engineering handbook, and time study methods were a popular subject in the field. The issue, he remembers, is that the program housed in the business school was not ABET-approved, prompting the move to the College of Engineering and ultimately to the founding of the ISE Department.
In 2008, Richard served as ISE's chair for the "Creating Future's" funding drive which raised $150,000 for student scholarships. He also served for many years on the ISE External Advisory Board and has given much personally of his time and also financial investment.
Richard is excited about what he is seeing in ISE these days, most of all about the diversity of our students, saying "It's no longer a male-generated engineering discipline. It's people, across the board, adding value." When asked why he gives to ISE, he says, "It's all about the legacy to sustain the department for the next century. It isn't about tomorrow. It's about preparing students and setting them up for success in the teams of the future."