Janine Bufi
August 31, 2022
What made you pick ISE as your major?   That is a more complicated question than it would seem on the surface. I had already gone to school for a civil and environmental engineering degree and with that degree I worked as a structural engineer.  I have always known that I wanted to be in engineering. What Industrial & Systems Engineering had to offer me, though, was limitless. I knew that I could work at any kind of engineering work that interested me with this knowledge and degree.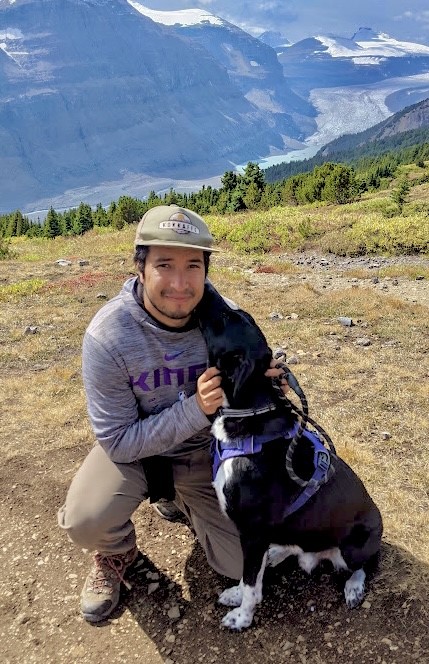 Was there a turning point in your career as a structural engineer that made you decide to go back to school and try another kind of engineering?   Yes. Hurricane Harvey. Up until then, there had been a daredevil component to my engineering work. I have been safety-harnessed to the top of T-Mobile Park (it was Safeco Field then) and other buildings to check for structural damage and been sent into natural disasters to check on buildings and their structural safety. I was effectively a forensic engineer—I could have had my own tv show! I would take several pictures, perform analysis, look at old documents, and talk to witnesses to try to piece together what happened during a structural failure. But in natural disaster situations like Hurricane Harvey, one is not there just doing one's job, one is also trying to find a functioning gas station, somewhere to stay and somewhere/something to eat that is not impacted by the disaster. Hurricane Harvey had such an enormous impact on Texas in 2017 and such an enormous impact on me and was definitely my turning point. I realized that my work there was not just about making sure buildings were safe. I had real conversations with the people that were affected by the storm when I was there. I realized that the work I was doing was part of the healing process for those people and I decided that whatever I did next for work in my life needed to include that level of connection. Most of the other pieces of my work as a structural engineer did not have that same pull. It was hard to come back to the office after working on Hurricane Harvey and work on projects that did not have that human element.  
Why the PhD program? Why not another Masters?   I wanted to do it for myself. I wanted to prove to myself that I could meet the challenge and of course it is an enormous opportunity. I have learned so much from all my professors in the Department and I am excited to continue learning through the end of my program. And, lastly, I feel fortunate to have the opportunity to decide to switch my career and be able to make that happen.  
What is your advice for other students?   The best advice I can give is that talking, just talking to people, is so underrated. Everyone in this program is so nice. The program advisors and my faculty advisors are just people I can talk to who are genuinely interested in my work in this program and in sharing with me what they do and know. The advisor-student relationship is key. It is easier in the sciences and engineering to forget to connect. We become so focused on GPA and GRE scores and get lost in programming or theory and work. It is so important not to ignore the intangibles! I cannot stress enough that connecting is a way to find balance.  
You can also connect through other programs at the UW. When you do, you are humbled by the depth and breadth of knowledge that surrounds you from other students that are not in your discipline. I worked on a UW project through the Data Science for Social Good program entitled "Geography, Equity, and the Seattle $15 Minimum Wage Ordinance" and learned so much from my colleagues. Working with them created a full picture and conversation around the problem—it took me away from the rigidity of just the hard science.   
And I always connect through my community. My partner and I make runs for the local food bank. Conversations with people that come to the food bank that are struggling give us a bigger picture of our community and what is true for others and not just people in our circle.  
The end goal of work is not just a salary; to enjoy what you are doing is so important. It has to feel right—work that I will be able to be part of with my ISE degree will be that for me.