Janine Bufi
September 15, 2022
The ISE Department celebrated the knowledge and achievements of two retiring faculty members with a well-attended event at the Center for Urban Horticulture at the beginning of August. Colleagues and former students spoke from the heart about how much Tom Furness and Zelda Zabinsky had meant to them as they journeyed through their schooling, careers, and lives.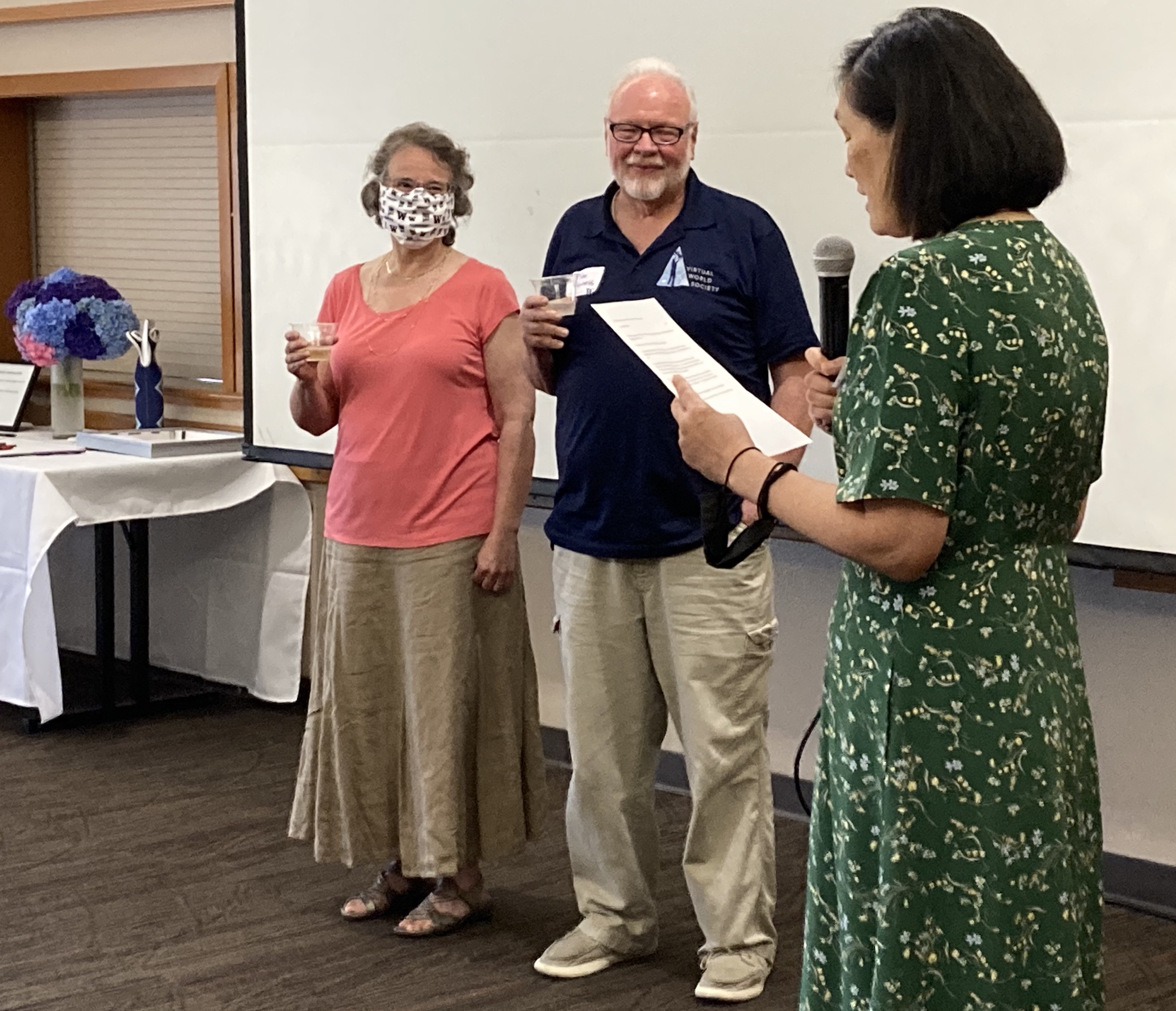 Everyone raised their glasses in a toast as Department Chair Linda Boyle praised them both as "exemplary teachers and mentors that were dedicated to their students and were outstanding researchers that would be greatly missed." 
  
Family members, past students and colleagues took to the podium to praise, honor, elucidate and reminisce about lives and careers well and uniquely lived. Among those stepping up to the podium to praise career milestone remembrances of Zelda and Tom was past department chair Richard Storch.  
"It has been an honor and privilege for me to have had Zelda and Tom as colleagues and friends for most of my career. Both are passionate about their work and the subject matter in which they excelled. Both took great pride and care in mentoring students, helping them on their way at formative times of their careers," stated Storch. "There are also some differences. Tom is a visionary, focusing his efforts on the development of virtual reality – spreading the word here and around the world – seeking to foster its application everywhere. Zelda is the consummate academic. Theoretical and rigorous in the evolution of operations research, especially her area of global optimization. Both can look back in pride at magnificent careers. I wish them the best in retirement."
  
Read on to learn more about these professors' exemplary and original careers, so far, as retirement for both of these remarkable people will only mean exploring more in their emeritus status.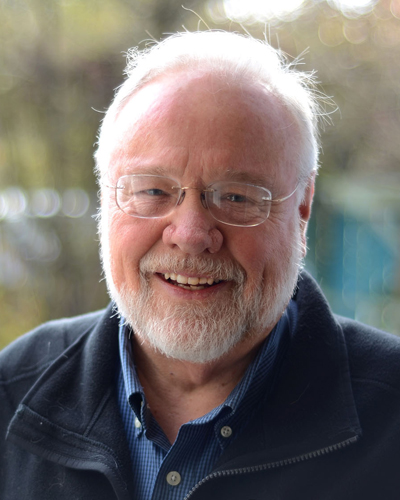 Professor Tom Furness retired on August 31, 2022. He has been with the Department for 33 years. Before that, Furness had already had a 23-year career as an Air Force officer and civilian scientist where he began his journey that has earned him the moniker "Grandfather of Virtual and Augmented Reality."  Furness is credited with developing the core technologies that have brought forth virtual reality (VR) and augmented reality through his work that began with advanced cockpit and virtual interfaces for the Department of Defense. 
  
The work and applications grew from there to a place where Furness now holds more than 25 patents in advanced sensor, display and interface technologies.  
  
When working at the Department of Defense, Furness realized that VR had many applications and could transform lives and he broadened his work to include professorship at the University of Washington. He has started more than one lab at the UW to use the technology to view problem solving through VR's lens. Furness has challenged himself, colleagues, and students to look at the pervasive problems in the world and ask themselves, "How can we put our art to work on solving those problems? We have to realize that we are responsible for where our civilization goes. Virtual Reality is one of the tools that we can use for that." 
  
Students and colleagues who presented at his retirement all spoke about a man who engaged and collaborated with students and colleagues with an expansive sense of what was possible and an expansive sense of humor. And all spoke with reverence about the support, mentoring, guidance, and mind-growing experiences they had by being in Furness' orbit.  
  
Being a kid that never grew up and a person that brings love into the world are ways that Professor Furness wants his UW legacy to be framed. When asked about his years as a Professor, Furness reflected that he's "derived so much energy from working with young people."  And if the testimonials at his retirement were any indication, that path runs both ways. Legacy complete. 
  
When asked what was next, Professor Furness referenced the sheer volume of blank journals he had been gifted for writing his memoirs. Look for a best-seller soon and more work and patents from this gifted scholar. 

Professor Zelda Zabinsky will retire on September 15, 2022. She has been with the Department for 37 years. 
  
Her career as a professor has been a constant in her work but the ideas she supported and explored through this work have been unlimited due to the freedom being an academic has afforded her and allowed her to pursue the research that she wanted. Professor Zabinsky made a career out of being broad and expansive enough in her thinking to create answers to complicated problems and smooth the way for others to do the same.  
  
Her work can be characterized as living under the umbrella of "optimization under uncertainty:" which she defined as incorporating the randomness that is inherent in systems into the planning of the problem-solving work and process. Grant writing to this idea was a very creative pursuit and allowed Zabinsky to apply models in multiple research and problem-solving arenas: engineering design, power systems, supply chain, healthcare, pandemic policy & strategy, nano satellite technology and childhood vaccine distribution in countries with limited infrastructure just to name a few; with the perennial work in all these situations to be to design around the constraints of the system, the uncertainty of the situations, and the objectives that were desired to be met. 
  
Simplified to this degree, it is hard to imagine just what the depth and breadth of Professor Zabinsky's work has encompassed but the feeling of it was communicated at her retirement celebration when a past student gave a speech to sing Zabinsky's praises. The student's graduate pathway had hit a roadblock when Zabinsky was recommended as a mentor. Zabinsky's response to the student's query, and one that was used as a touchpoint frequently throughout the student's retirement speech was, "No problem. We can help you work on that. I know someone in Iceland."  The simplicity of the statement belied the tree of complexity that lived beneath it and the incredible boon that it was to this student to be brought together with Zabinsky who was the link to optimization and the European air traffic control hub of Iceland which was what the student needed to move her research project forward: Zabinsky's guidance, mentoring and connections brought this and more.  
  
Making use of potential future technology in her work is the next thing on Professor Zabinsky's research horizon. "Quantum computing provides a brand-new approach to incorporating uncertainty. That is the gift that academia gives. The opportunity to explore and think about things that have not happened yet."