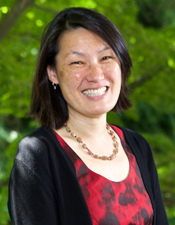 Welcome to Industrial & Systems Engineering at the University of Washington.
We are a community of innovative leaders. Our students take courses from internationally renowned faculty, participate in cutting-edge research, and are highly involved in the ISE community through our student organizations (Institute of Industrial & Systems Engineers, ISE honor society, and the Student Advisory Board).
UW ISE prepares students for careers in a diverse and dynamically global environment, by providing them with the skills to foster a sustainable and safe future. Students learn to take a systems approach to problem solving and to recognize the larger societal impact of each engineering decision. We offer degrees at the bachelor's, master's, and doctoral level, and our professional Master of Engineering program provides individuals in the workplace the opportunity to sharpen their leadership and entrepreneurship skills.
Students at all degree levels are involved in research with local industry partners and increasingly in joint programs with the Schools of Medicine, Public Health, and Built Environments. ISE graduates are in high demand at the local, state, national, and international level. Our students are employed at Boeing, UPS, Starbucks, Microsoft, Amazon, as well as at consulting, government, and academic institutions around the world.
In the UW ISE department, we are known for our supportive atmosphere, the accessibility of our faculty and staff, and the inclusiveness of our community. Our alumni serve on the ISE External Advisory Board, are part of our affiliate scholars program, and have supported us through student scholarships and endowments. We host departmental events each year to help students enhance their career skills, locate internship opportunities, and gain entrance into graduate school. We also organize social events such as ski trips, holiday parties, barbecues, and year-end banquets, and we invite you to be a part of our community.
Dr. Linda Ng Boyle, Professor and Chair