December 11, 2019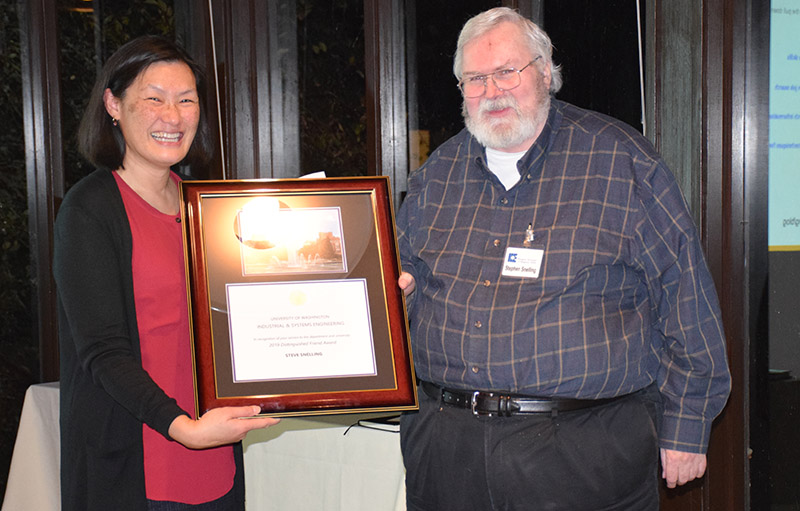 ISE is thrilled to award Steve Snelling the inaugural ISE Distinguished Friend Award. Steve first became involved with ISE when he arrived in Seattle 30 years ago, and since then he has donated money and countless hours to the department.
Steve's many contributions include mentoring ISE students and recent grads. He works closely with the UW student chapter of IISE (Institute of Industrial and Systems Engineers) and participates in career panels, mock interviews and resume workshops. He maintains a blog on ISE's website that provides career advice, addressing everything from job searching to networking to time management.
Steve served on the Executive Advisory Board for 15 years, helping to shape the strategic direction of the department. Currently, he is working with Chair Linda Boyle to set up an undergraduate colloquium for the national IISE conference.
Steve has donated generously over the years. During his tenure at Boeing, he took advantage of the matching funds program to increase his contributions to the department, and he now applies Boeing's gift matching for retirees. His donations have directly supported students.
Steve's distinguished forty-year career included process improvement projects and internal consulting work at Boeing, management consulting work with several U.S. consulting firms, and industrial engineering work with Reynolds Aluminum Co.
ISE established the Distinguished Friend Award to honor the exceptional contributions of non-alumni to the department.