About ISE
You've probably heard the old joke, "To the optimist, the glass is half full. To the pessimist, the glass is half empty. To the engineer, the glass is twice as big as it needs to be." Industrial engineers (IEs) are different. We optimize the glass by adding more liquid.
Faster, easier, more efficient; that's what being an IE is all about.
What is Industrial & Systems Engineering (ISE)?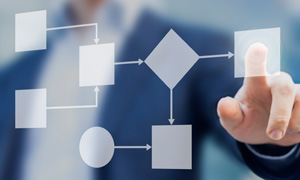 Improvement focused: Industrial and systems engineers integrate people, materials, information, equipment, and energy to design, implement, and improve systems. They improve processes by making them more efficient, better, and safer. IEs are the only engineering professionals trained specifically to be productivity and quality improvement specialists, where they examine the entire system to make sure that people and things move together well.
People oriented: This focus on the big picture makes industrial engineering the most people-oriented engineering discipline. IEs have the opportunity to positively impact people's lives by improving a wide variety of experiences, from driving a car to undergoing a medical procedure.
What do industrial engineers do?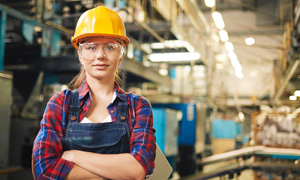 Data driven: Using mathematical modeling and scientific tools, IEs extract meaning from a sea of data and find the keys to unlocking a system's true potential. If you like mathematics, statistics, physical and social sciences, problem solving, designing things, and working with people, ISE is for you.
Broad reach: Because of the broad range of applications for a systems approach, IEs can contribute to a variety of engineering and design processes. Other engineering disciplines apply skills to very specific areas. ISE gives practitioners the opportunity to work in variety of businesses and industries including information technology, healthcare, manufacturing, service, retail, transportation, and logistics—just to name a few.
Where do industrial engineers work?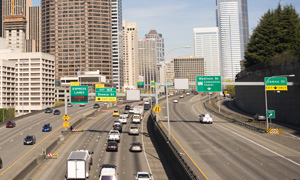 Flexible options: The most distinctive aspect of industrial engineering is the flexibility it offers. IEs are everywhere and can work in any context or environment. If there is a better way, IEs are the ones who find it, whether it's streamlining an operating room, distributing food and shelter after a natural disaster, manufacturing superior microchips, or optimizing the flow of products around the world.
Growth potential: Many IEs are hired as project managers and move into supervisory or management roles where they continue to draw on their technical backgrounds. Your job and career choices are limited only by your imagination. Notable industrial engineers include: Tim Cook, CEO of Apple; Nancy Currie, astronaut; Roger Corman, director, producer, screenwriter "Little Shop of Horrors"; John DeLorean, car manufacturer; and Charles Armstrong, former President, Seattle Mariners.
More about industrial engineers
Watch this video from the Institute of Industrial & Systems Engineers to learn about all the different ways IEs can make a difference.