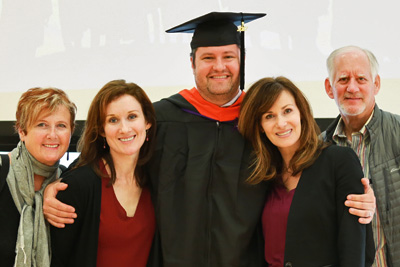 To receive a master's degree, you must file a Master's Degree Request before the 10th week of the quarter you wish to graduate. View the dates and deadlines listed on the Graduate School website for this quarter's deadline.
Commencement
Each June, the ISE department holds a Graduation Celebration for all graduating ISE students. It is typically held the morning of the Seattle Campus Commencement Ceremony. For information on the campus-wide Commencement, visit the Commencement website. Information on the ISE Graduation Celebration is made available spring quarter and is posted on the ISE Calendar.
What if I finish classes during summer quarter?
MISE students who will complete the program during summer quarter are invited to participate in the spring graduation activities, such as the departmental Graduation Celebration; however, your name will not be listed on the official Commencement proceedings until the spring following your summer-quarter graduation. You cannot apply for graduation until the beginning of the quarter in which you will complete the program.